Since so much is happening in Nathan's life right now(like starting to walk), I decided to make a page about him.
He has been standing holding onto stuff for a while, maybe 4 or 5 months, but just recently he started walking regularly. Now he walks more than he crawls.
below, is the first 'long' walk he ever did. (about 25 feet)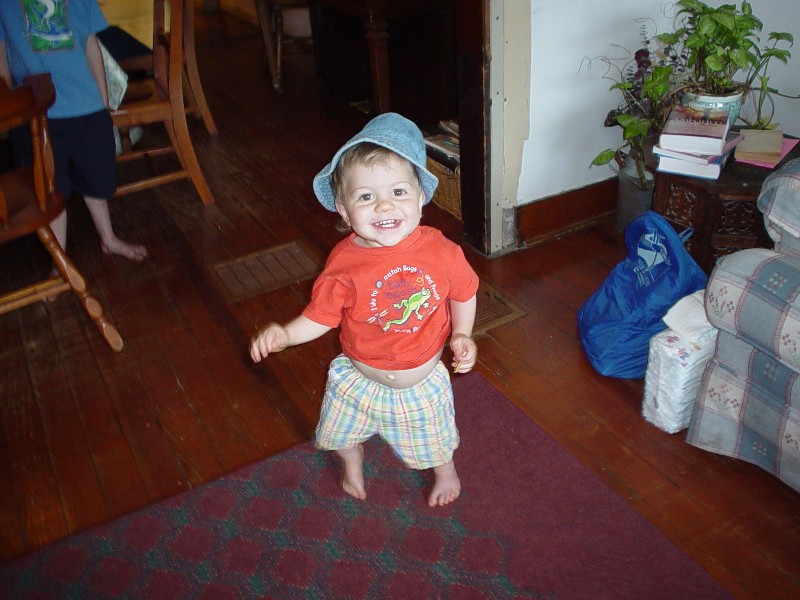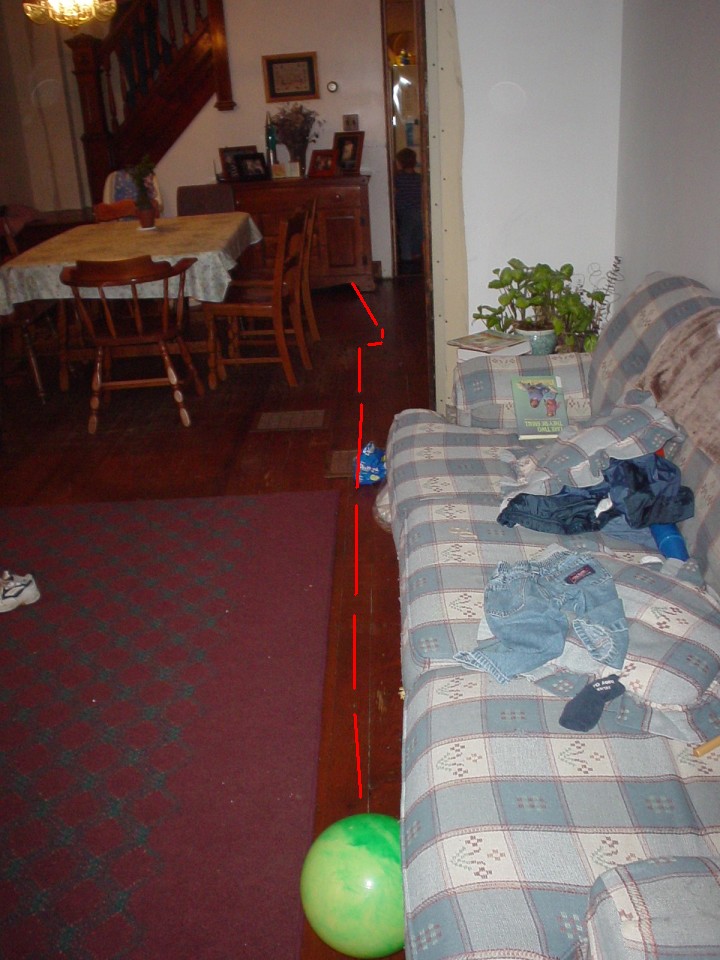 These are pictures of Nathan's first birthday(Yes, really late; it was February 13). We made Nathan a cake in the shape of a bear. In some of the pictures he is playing with a plush barn-and-animals set Zia gave him(he loves to be Godzilla).
his bear cake.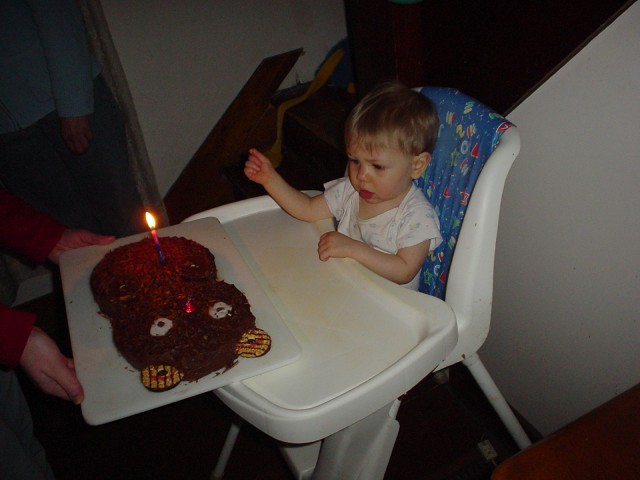 mmmmm, cake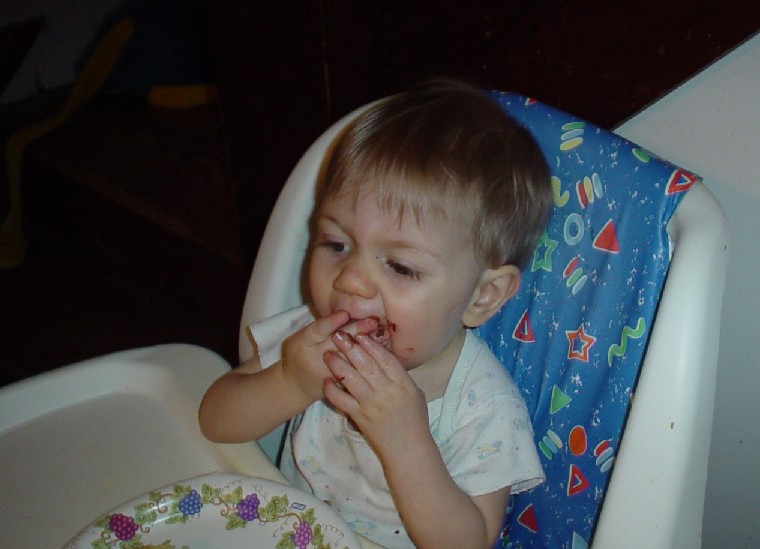 Nathan the Cow-Eater!