Hello! Welcome all Gajarys, Paleys, Golds, Clares, Ohlands and others that visit this page wanting to know more about us! This site was designed by inspiration of our Christmas letter. I thought, Hey, we only send this out once every couple of years; I bet people want to know what's happening all year round! So, sit back, and look around! Happy clickin'!

Another family site:
my fun site:
Questions or comments? Suggestions for a new page? Just email me about anything at: lukegajary@hotmail.com

What's New? 6-30-03
a new links bar over to the left. Check that out.
A nest of bunnies that decided to nest in our yard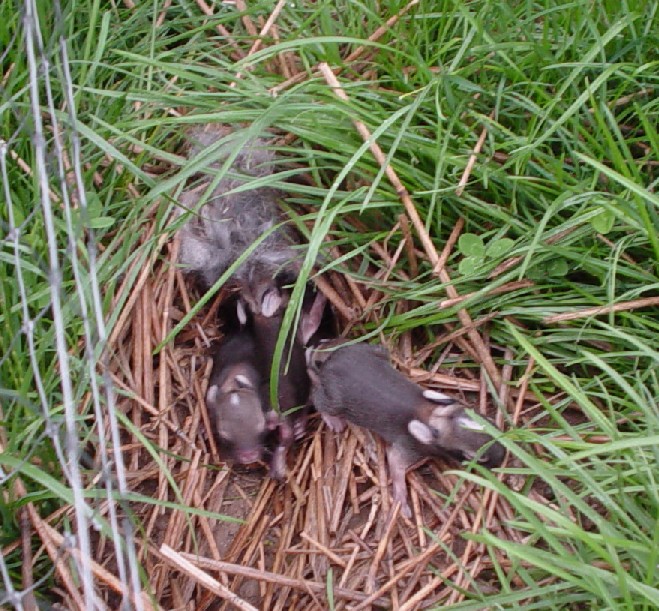 Click the picture.